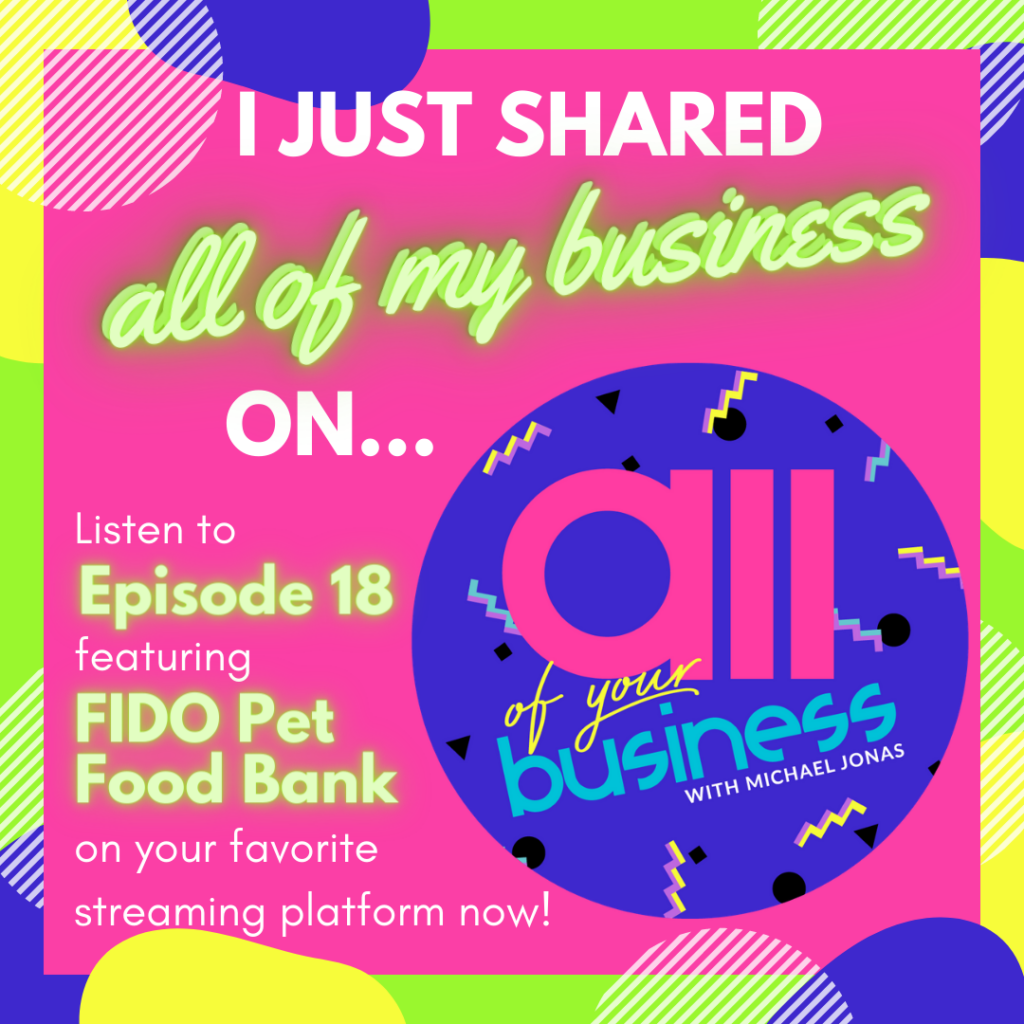 Take a listen to Nancy as she gives an unfiltered and informative behind the scenes look at FIDO with host Michael Jonas.
---
Call for VOLUNTEERS!!! Are you passionate about animals? Have you been looking for a way to give back to your community? Are you looking for a way to make a difference? If you answered yes to these questions, then FIDO needs YOU!!!

We're looking for volunteers to help during weekday mornings and at our monthly pet food banks (held on the third Saturday of the month). During weekday mornings, volunteers are needed to fill bags of food and litter and to stock shelves or other miscellaneous tasks. At the monthly pet food bank, volunteers help load food in cars, fill orders, etc. (the ability to lift at least 50 pounds is a real plus!). Whether you can volunteer two hours a week, or one day a month, it all helps!

If this sounds like a perfect fit for you, please send us a message through FB messenger or call 503-655-3663 weekday mornings. We'd love to have you join our team!!! ...