F.I.D.O. created our Dog Food Bank for the express purpose of providing people of limited means a way to keep their animals. We accomplish this by offering dog food distribution services through our Pet Food Bank. In 2014 we added a Cat Food Bank to replace the closings of several cat food banks in the area. New for 2022 we are expanding our food support to include small animals, rabbits and birds.
Together in 2021 our Cat and Dog Food Banks were able to provide 501,492 meals by providing 7,661 pet companions overall with 80,561 lbs of dry food and 17,756 cans.
Anyone in need of pet food assistance or currently on a state-assisted program is welcome, it is why we exist.
If you are picking up for another person who has already filled out paperwork, we request you provide us with a permission slip stating that they are allowing you to collect their food (only 1 extra pick up per month).
IF YOU ARE NEW TO THE FOOD BANK PLEASE DOWNLOAD, PRINT AND FILL OUT THE APPROPRIATE APPLICATION FOR OUR PET FOOD BANK BEFORE YOUR ARRIVAL:
PetFoodBankApplication-Standard
PetFoodBankApplication-Veteran

We are open

the 3rd SATURDAY of each month from 9:00am – 2:00pm
WEDNESDAYS we are available for emergencies or from

9:00am – 12:00pm

BY APPOINTMENT ONLY
503-655-FOOD (3663)

14186 Fir Street • Oregon City, OR 97045
---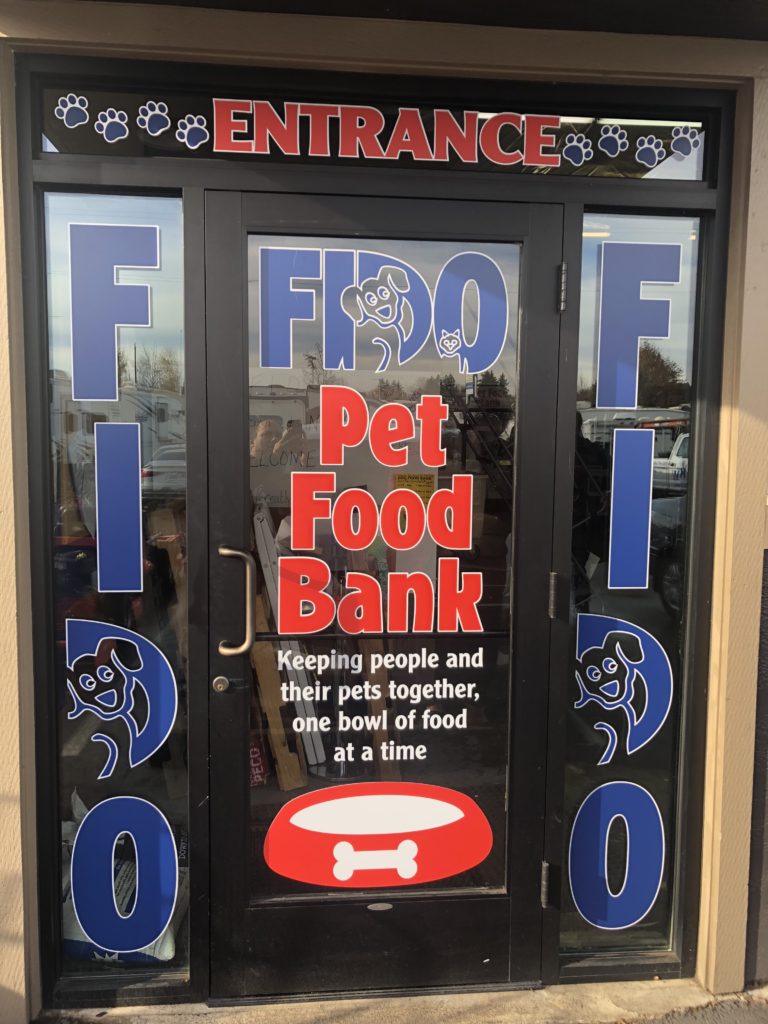 The following is a partial list of acceptable award documentations:
Back Pack BuddiesFood Stamps Program
Head Start
Medicaid
Social Security
Social Security Disability
Or other Public Assistance Program
Unemployment Letter stating available benefits
Letter of sponsorship from a church